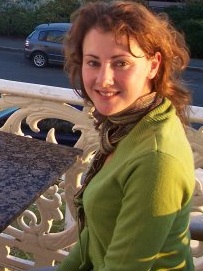 Georgia, Managing Director
"Hello, welcome to 1st2 Achieve Training.

Thank you for visiting our website and for showing an interest in our programs. You may now know that we specialize in vocational training visiting learners in their workplace. We support everyone on an individual basis to ensure they enjoy their learning, the experience and successfully pass their qualification. Some more mature leaner's do choose to work more independently; and so our programs are tailored entirely to the individual learner.

We offer a wider variety of industry specific qualifications than we have listed on the website. Instead, we have chosen to focus on providing you with information about our fully funded programs, so that people know they can access free training. If you are an employer reading this, please contact me for a detailed list of courses we can offer your workforce.

I am exceptionally proud of our staff. They are all enthusiastic, caring, qualified and experienced; Instructors, Lecturers, Mentors and Full members of the Institute for Learning. They come from a variety of backgrounds but are all industry professionals drawn to teaching through a desire to help others. Our staff are also former Heads of Departments, Heads of Learning, Directors of Quality (in schools and colleges) and and British Horse Society committee members with voluntary roles such as Press Officers. I am also an External Moderator which involves visiting colleges and schools to audit their quality procedures and provision of learning therefore, you can be assured that our organization is, as our external inspectors have called us, "First class!" "Excellent" and "outstanding".


Georgia, Managing Director